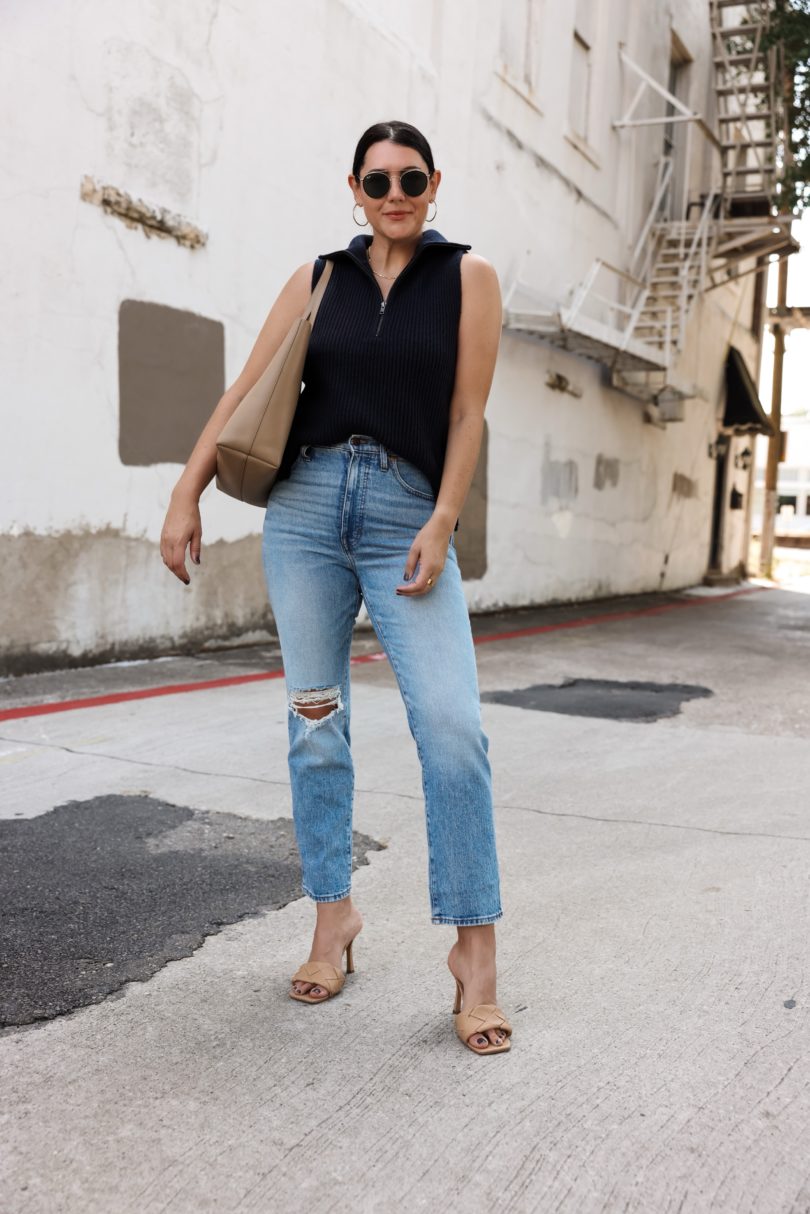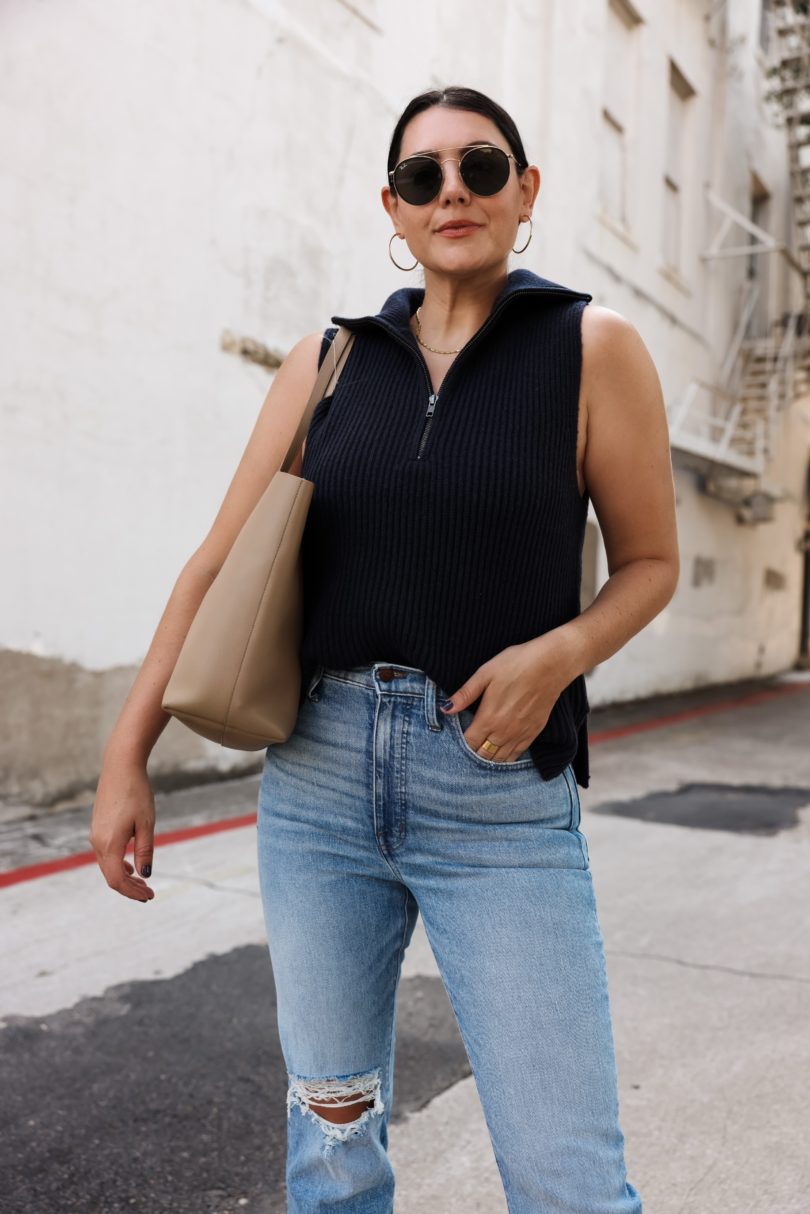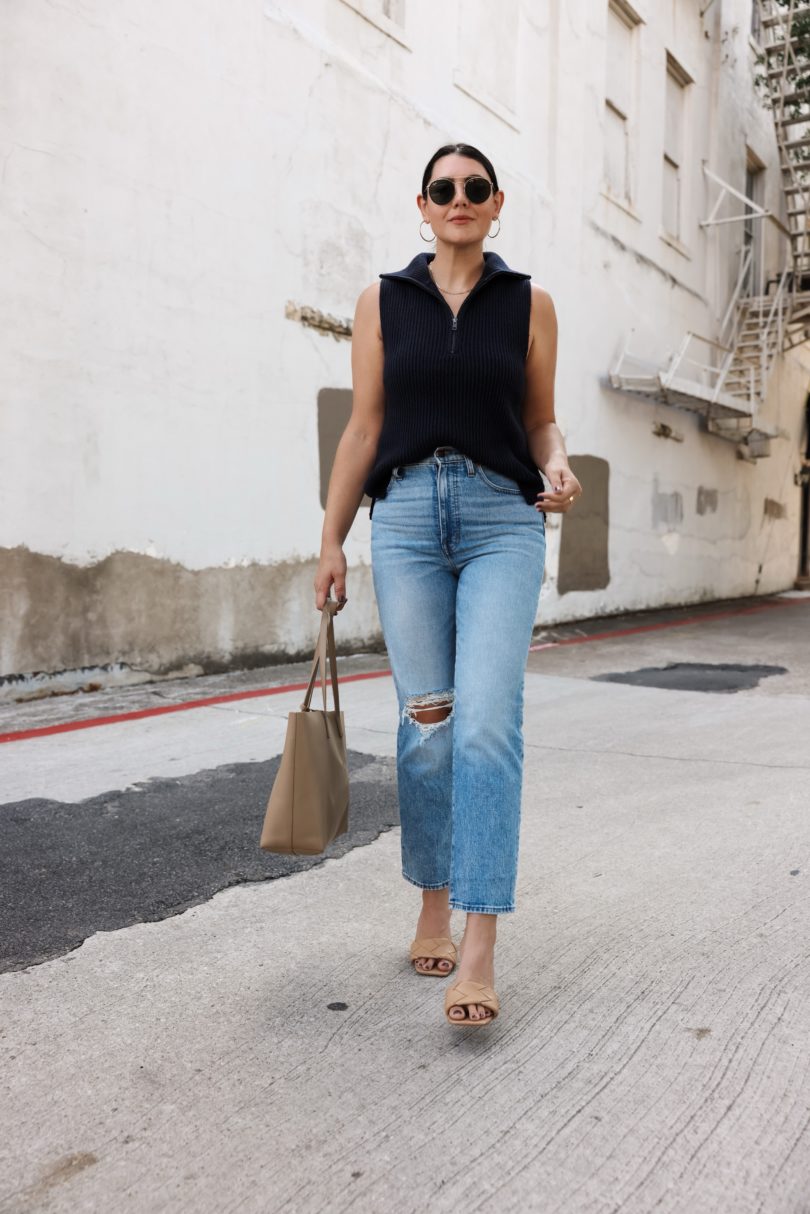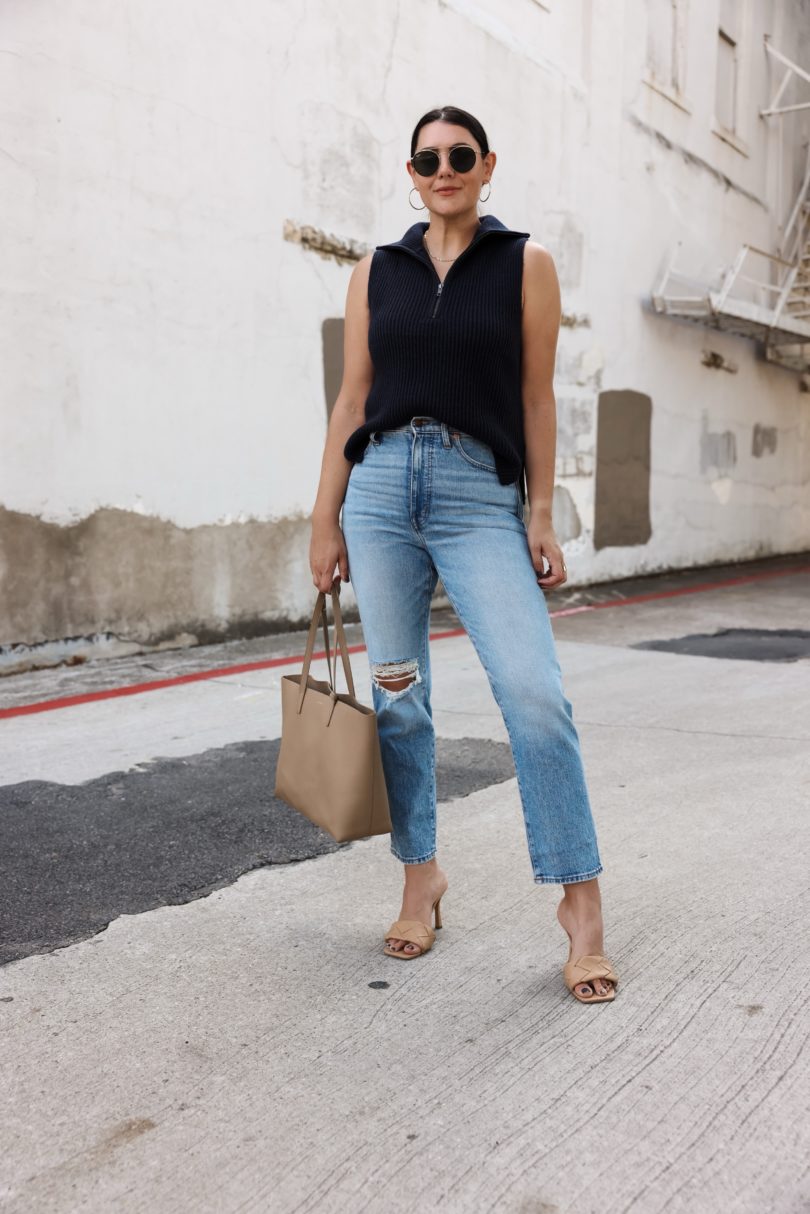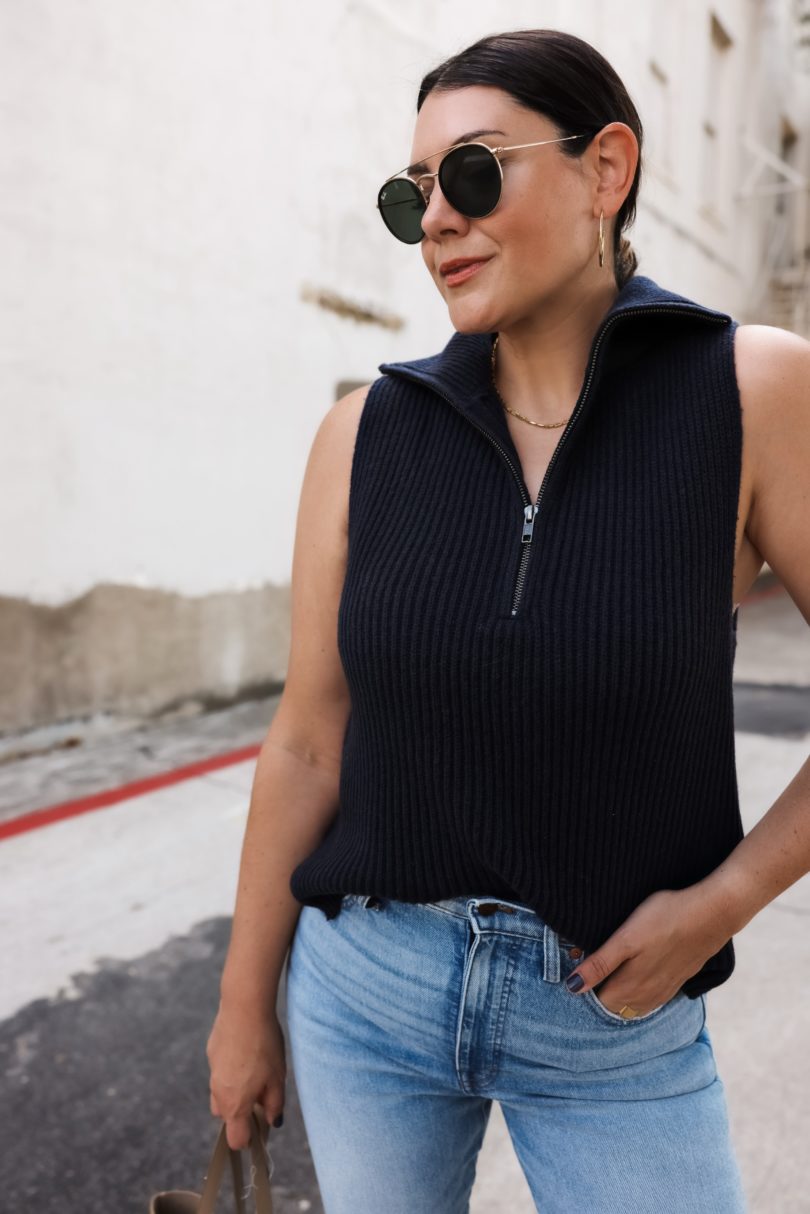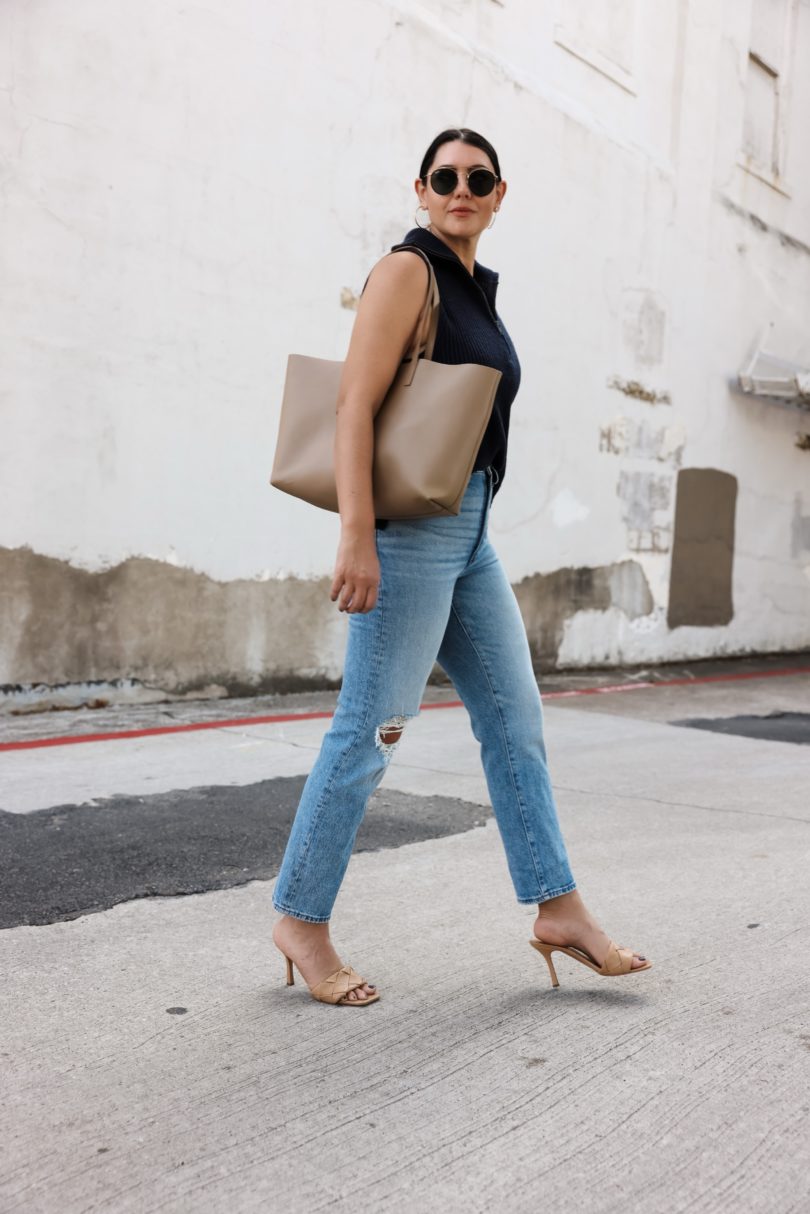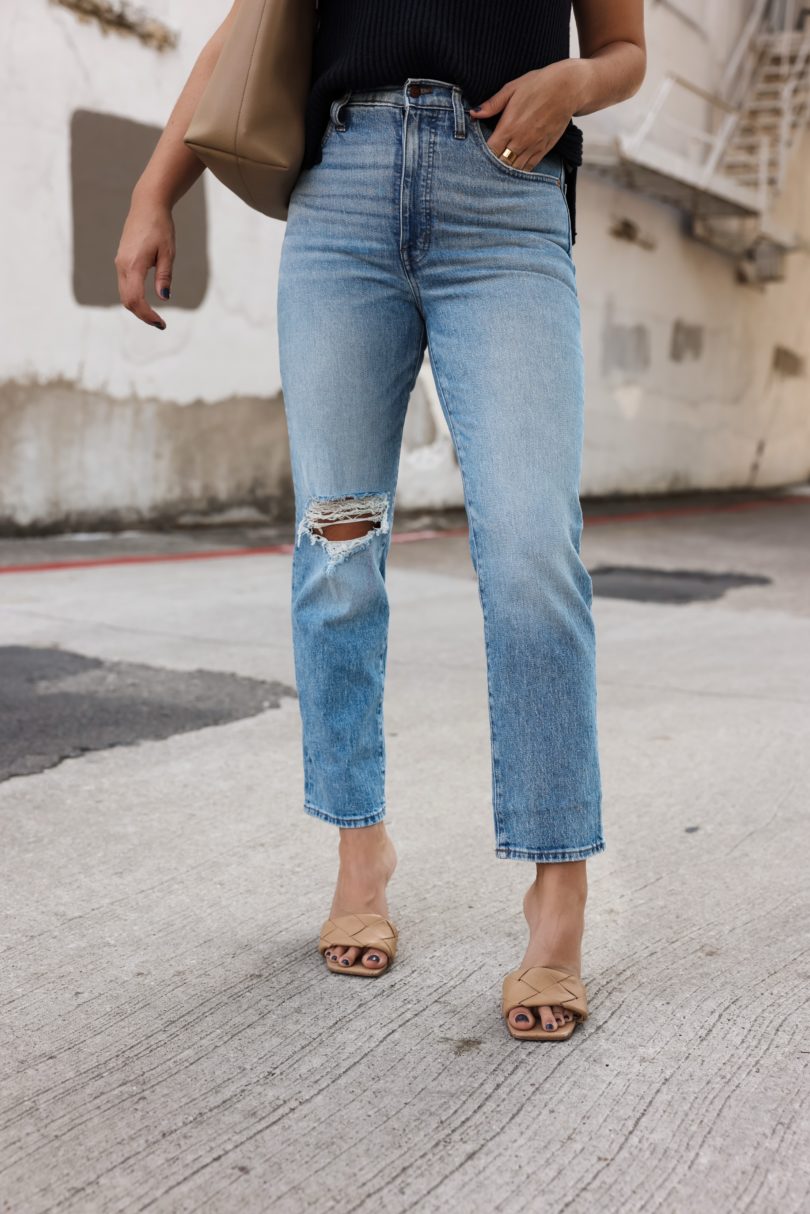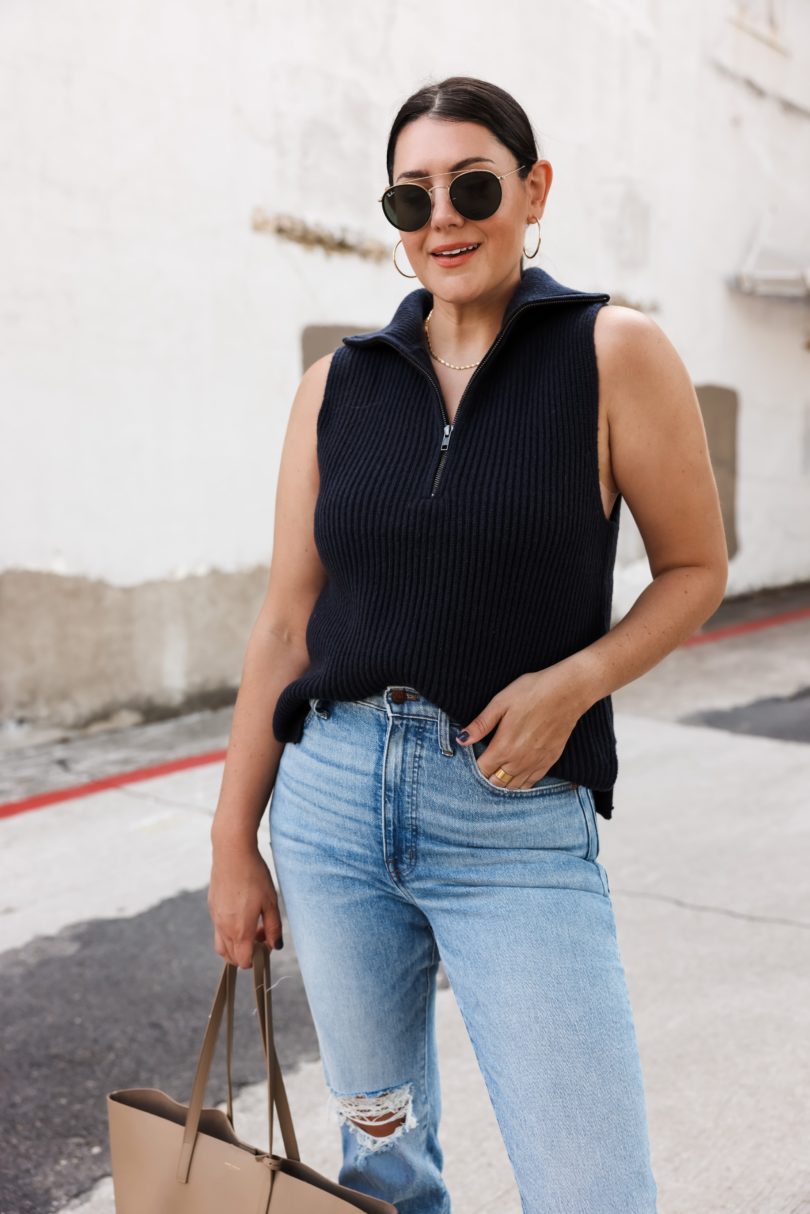 HAPpY MONDay! GUESS WHAT? It's The MAdeWeLL INsiDeR sALE tHis wEEK aND I Still hAve a quiz iN stORies (it's sAveD in mY hiGhlights!) and I'm also preparing a FaVorites post, For later this weeK! Right now eVerYthing is 20-25% OfF if You're a MAdewell InsiDer aKa an email suBsCriber. That means mY top + Jeans + Jewelry are on sale! Let's bReaK it Down:
I publiCly DeClared last week that I Love These Jeans and that hasn't Changed, in faCt my Love for Them has only Deepened. I hAve used Them eVery Day sInce I bought Them. EVEN ON THE WEEKEND. In faCt, I wore Denim instead Of yoga pants. If that's not true Love, I don't know what is. The fit also improVes with Wear, tHey hAve loosened up a bit at the Waist (yes) but are still snug through the booty and hips so tHey hold tHEIr Shape. And I've noticed that with heels tHey Feel DRESSy, but with sneaKers tHey Feel intentionally Casual. So these are sUre to be some Of the favorites this Fall. I Wear my typical size MAdewell Jean, 28 regular length. Find them here!
Ready or not, this Fall is bringing back some '90s trends. Retro stuff I like: sweater vest, relaxed Jeans, that little armpit bag look, hair clips, button-Down Shirts like Jackets. Hindsight I'm ignoring: low rise, bucKet hats, baby T-shirts, loose-fitting wide-leg utility pants, Crocs —except for GemI mean, the list goes on and it's starting to look like this is just pUre sHadow at this point. But the sweater vest I can get behind. A) it brings back gReat memories/lots Of back to school energy and B) it's the perfect Texas lAyering piece. We don't alwAys need a full lAyer here, but this vest is perfect to wear on its own (as you can see), I can tuck a short sleeve or long sleeve woven under it, or I can tuck a button under it (or mAybe this dress??). So Many options! That's why I personally Love that this trend is coming back.
This one from MAdewell is a New look, right? It's like a sweater but without sleeves. So it's a half-zip with a very drop-Down Collar (think oversized, dramatic!) but also folds Down easily. I'm in the middle, it's a loose fit but perfect for lAyering, so I'm going to sAy TTS! Find it here.